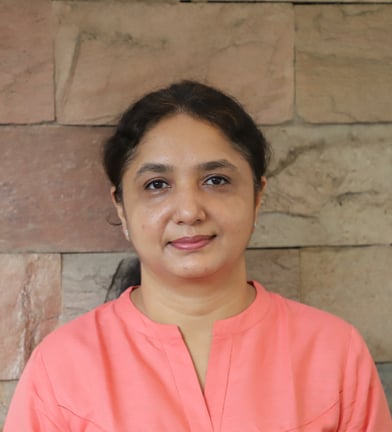 Independent Software Consultant
Founder and CEO, HVDSOFT Pvt. Ltd.
Official company website coming soon after June 2022
| Architecture & Design | Development | Management | Training |
| BCA | MCA | Microsoft C#.Net Specialist |
| iSAQB® Accredited Trainer, Training Provider, Supporting Board Member |
| PMI® Member, Vice President Volunteer Development PMI Gujarat Chapter | Representative WEC - Women Empowerment Committee PMI Gujarat Chapter |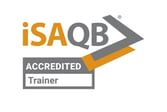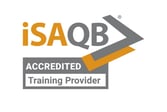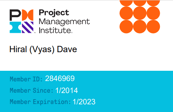 Ms. Hiral Bhargav Dave known as Hiral (Vyas) Dave on social media, based at Ahmedabad, India is an accomplished result-oriented software professional. She is now

She is connected to the software industry since 2001 and has more than 1.5 decades of experience in leading and working on different phases of diverse technology projects and products.

She holds Bachelor's and Master's degree in Computer Applications and globally recognized certifications namely, GNIIT in Systems Management,
PMP®-Project Management Professional, Microsoft C# specialist, CPSA‑F® Certified Professional for Software Architecture Foundation Level. She is also a data science aspirant.

Having extensive industry experience in design, development and delivery of high-performance technology solutions to meet challenging business demands makes her strong as a Project Strategist, Technical Expert, Excellent Communicator, Learner and a perfect Trainer. She is a person with an appropriate blend of technical, training and management skills. To know more visit About.
Training
Software Architecture Training-Foundation Level (CPSA-F®). An iSAQB® accredited training.
C#.Net training with hands-on experience.
Management
Consultation on software project management and planning for software companies, using the PMI way.
Process setup inline to SDLC [Software Development Life Cycle] for small and mid-size organization.
Software Architecture & Design, Development
Consultation to small and mid-size organization for software architecture and design.
Development work of software projects.
Software Architecture Training-Foundation Level (CPSA-F®), An iSAQB® Accredited Training
After the successful completion of June 2022 corporate batch with 12 participants now is the time for
next batch
.
Registration ongoing for
Aug, Sep, Oct 2022
batch.
Enhance your knowledge of
Software Architecture
.
Get ready for
CPSA-F®
certification.
Step up your
Career Ladder
.
To know more visit
Trainings
page.